Far and away the best prize that life offers is the chance to work hard at work worth doing.
- Theodore Roosevelt











Posted: 22 Jun 2010 03:30 PM PDT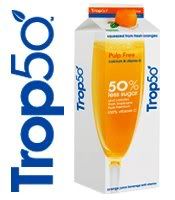 Kroger is having a Mega Event this week. If you buy 10 participating items in one transaction you will get $3 off instantly at checkout. There are a few new coupons that make for even better deals this week! The prices below reflect the $0.30 per item discount.
Tropicana Orange Juice or Trop50, $2.20
$1/1 Tropicana Trop50 printable
$1.20 ea. after coupon and 10 participating items!
Shout Stain Remover, $2.19
$0.75/1 Shout Stain Remover printable
From $0.69 to $1.44 ea. after double coupon and 10 participating items!*
Coca-Cola Product (2 ltr.), $0.89


$1/4 Coke Product 2 liters printable

(no longer available)
$0.61 ea. wyb 4 after coupon and 10 participating items!
Oscar mayer Hot Dogs, $1.49
$1/2 Oscar Mayer Hot Dog printable
$0.99 ea. wyb 2 after coupon and 10 participating items!
Be sure to check out the full list of
Kroger deals this week
for even more great deals!
*Some Kroger stores double coupons up to $0.50 and others up to $0.99. Please refer to your stores policy.
Renae from Madame Deals is the Deal Seeking Mom Store Expert for Kroger. At Madame Deals, she teaches others how to make dollars out of change with store deals, recipes, money saving tips, ideas on stockpiling and fun family activities.
Thanks
Deal Seeking Mom
™.
MORTGAGE RATES
30-year mortgages rates around 4.75%! If your mortgage rates are over 6%, definitely look into refinancing. The lowest rate ever was 4.71% in December 2009, the lowest since Freddie Mac began keeping records in 1971. 15-year rates hit 4.17% in June 2010, the lowest ever. They are hovering around 4.2% now. I refinanced at 4.25% back a few months ago. Can't beat these rates and they may never be this low again. Back in the early 1980s interest rates were in the 14% to 18% range for a 30-year, fixed-rate mortgage.
Check mortgage rates at
http://www.bankrate.com
.
RESTAURANT.COM
Get 80% off on restaurant gift certificates. Find $25 certificates for $2 (normally $10).
Use code: SUMMER
Deal ends: 6/24
Click here to order:
Check the restaurant you plan to visit before you make the purchase. My favorite seafood restaurant closed before I could use my last certificate. I will still buy because it is a great money saver, but I will check with the restaurant first.
CVS has the Ziploc Zip'N Steam 3 packs priced at just $1.19! Use the $1/1 coupon from the 6/6 SmartSource coupon insert to get each 3 pack for ONLY $0.19! I'm sure these 3 packs are sold at various other stores too. Let us know if you come across them elsewhere.
Thanks, Hip2Save
If you're a Sam's Club member, you can
head on over here
to score a FREE sample of Cascade ActionPacs!
Thanks, It's Hip to Save
Facebook Freebie: Free DiGiorno Deep Dish Pizza
Here is a neat
Facebook Freebie
!
Go to DiGiorno's Facebook page
, click on the Deep Dish tab, pick one of the pictures and upload your picture to it! Do this and you will get a coupon for a Free DiGiorno Deep Dish Pizza! There is also an option to get a $1 off coupon.
This is a solid strategy for stockpiling toilet paper.
I found this post on Dealseekingmom.com
The Toilet Paper Principle: Stock-Up Price For TPT
Let's talk toilet paper for a moment. It's definitely a necessity, and I personally find it to be one of the most difficult items to stockpile. Deals have been somewhat scarce lately, and in addition, it's just darn hard to figure out whether you're really getting bargain on it. With double rolls and ultra packs, etc., how do you know if you're paying a reasonable price or not?
Reader Beth left this tip on my recent
Target and CVS Savings
post that makes it super easy to tell if a sale price on toilet paper is worthy of stocking up or not. It shall forever be known as the "Toilet Paper Principle" here on Deal Seeking Mom!
Look at the front bottom of the toilet paper package to determine the total square feet. Now insert a decimal point in this number two places to the left. If the cost of the package minus coupons is less than or equal to this figure, it's a decent deal -- basically $0.01 or less per square foot!
Example:
TP #1 = 400 sq. ft.; price = $6; stock-up price $4, so not a fabulous deal....
TP #2 = 650 sq. ft.; price = $5; stock-up price $6.50, so definitely a bargain!
Thanks so much, Beth, for sharing this simple concept!